HOW LONG DOES IT TAKE TO COMPLETE A TRANSLATOR TRAINING?
monikanita
HOW LONG DOES IT TAKE TO COMPLETE A TRANSLATOR TRAINING?
neurontin 400 mg Being a translator can be challenging if one is not properly trained.
buy modafinil paypal There are also some important qualities that one must possess which includes having some business skills, a high level of concentration, cultural sensitivity, dexterity, interpersonal skills, listening, reading, speaking and writing skills which makes a translator highly proficient in translation.
There is a lot more to becoming a professional translator than simply being able to speak another language well and one needs to learn and relearn these key skills.
Learning is a gradual and continuous process and to be a professional translator, one will need, a fluent understanding of at least one foreign language.
Secondly, a solid understanding of the culture of the source language country, usually gained by living and working there for a prolonged period of time.
Thirdly, one must possess superb writing skill in one's mother tongue.
Furthermore, one must undertake preferably an academic degree in the source language or in another subject which could lead to a specialist area.
Main skills of a successful translator
Good translators have an eye for absolute accuracy and possess almost endless curiosity. A basic degree provides a good grounding for further qualifications and development.
Some go on to achieve a master's degree whilst others achieve qualifications such as DipTrans.
Both provide credibility and an edge in a highly competitive market.
There are other translator training courses available which are not time-consuming but, like everything else, requires some degree of dedication and commitment.
For example, becoming a Corporate Education member of ITI.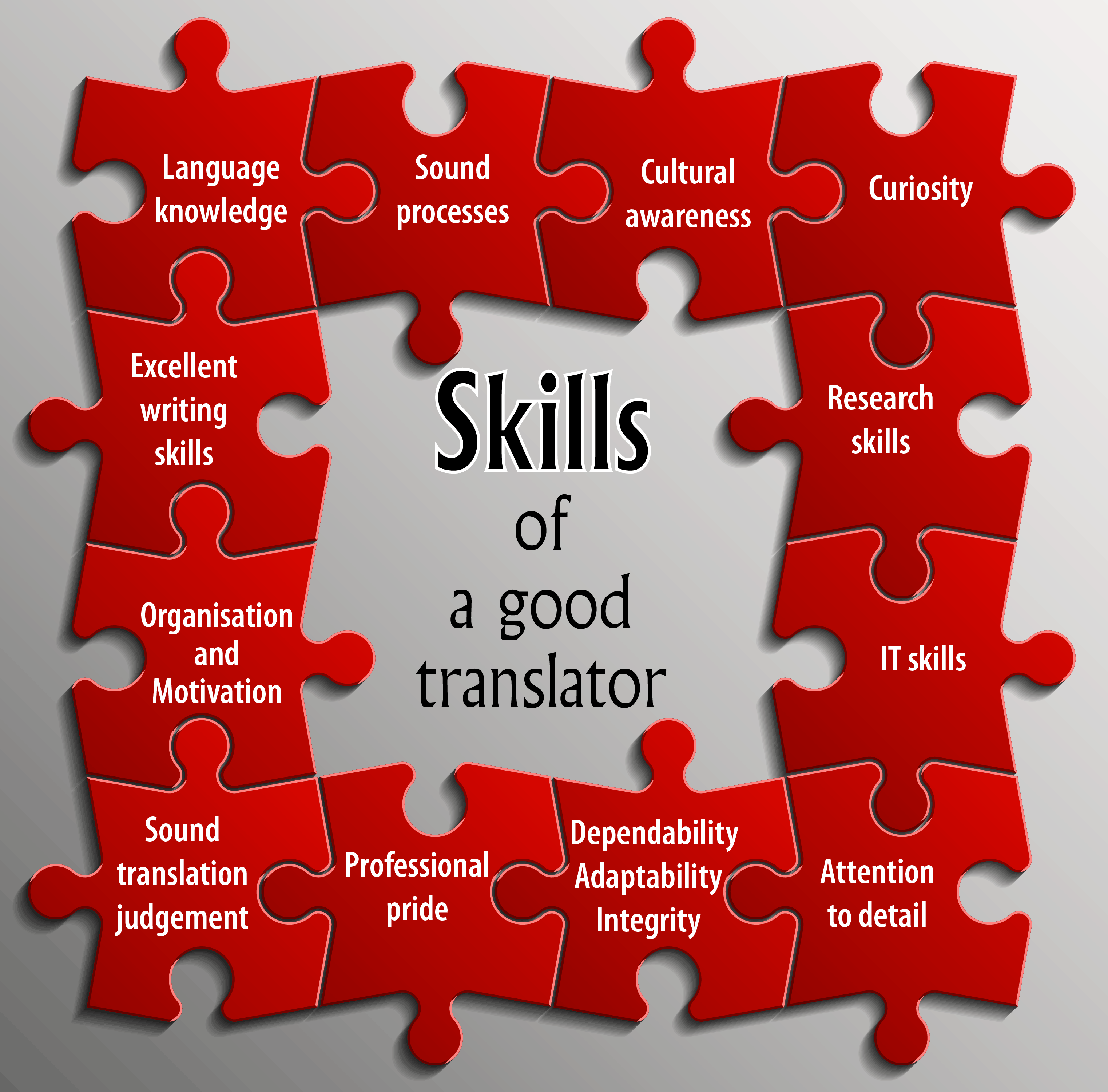 Becoming a good translator can be progressive. One needs to wholly proficient in their mother tongue language and retain that proficiency by continuous reading and use of the language.
One can do that by subscribing to high-quality publications, journals and newspapers in one's source language and/or mother tongue. We also mentioned it in our other article, here you can find out more about it.
In addition to this, one can also undertake writing skills courses either general or specific to a area or specialism, such as technical writing, copywriting or legal document drafting.
What a professional translator require to have
All professional translators must have a good grounding and knowledge including knowing how to correctly apply perfect grammar with the use of commas, semi-colons, colons and what does and doesn't require an apostrophe.
All good translators achieve consistency in their work, not to mention a great deal of satisfaction.
Getting certified and achieving accreditations is all part of the process usually achieved by undertaking language proficiency tests to show potential clients that not only are you a speaker of that language, but you are a professional and educated speaker of that language.
It is also important to gain experience, but everyone needs to start somewhere.
Consider undertaking an internship or undertaking less challenging assignments in the first instance.
It is crucial to gain experience, and to show samples of one's work to potential clients.
impart fml t eye drops price Recommendations and word of mouth play an important part and help to get you noticed.
Most translators work for clients on a contract basis, not as full-time employees.
A great way to market oneself and services is to start a website or blog and join the active community of online language professionals.
If you do need any professional translator, you can start searching here.