Top Best Language Learning Software
monikanita
Translator jobs are one of the most interesting and sought after jobs in the world which always looks impressive ona CV.
Does this mean everyone will have to live abroad to understand another language? The answer is No.
This is why there are different language learning software and apps that will help make language learning easier and better.
On TranslatorHunt, you can find professional translators, for more details see ​​​​h​​ere, and on TranslatorHunt Online, information how to become one.
This article will explain the best language learning software you can find to learn a new language and get certified.
What is the best language learning app for you?
Do you want to learn a new language from scratch or improve the one you have studied before? Language learning apps help you to learn and study languages at your own pace.
You can learn from the comfort of your home or travelling using a mobile app. Some programs are meant to help you understand and speak a new language, while others are better for reading and writing.
Some help lay the groundwork for a life of learning, others teach only travel phrases.
What makes a language learning app better for you? The answer is very personal and depends on several factors.
Does the app offer the language you want to study? Where and how do you like to study?
Some people like to sit and concentrate for half an hour each day. Others see language learning as an informal hobby and want a mobile app that provides a game-like experience.
You also need to choose a program that suits your language level, whether you are a beginner or advanced. Not all apps can do everything. It is important to find the one that meets your needs.
Things The Best Language Learning Apps Have In Common?
The best language learning apps have several factors in common. For example, the best language teaching apps have a lot of content, which teaches not only vocabulary, but also verb conjugations, grammar, and so on.
Secondly, they work smoothly and progressively. Learning a language can be frustrating, but the app you use should not be.
Learning a language requires dedication and your motivation can be diminished if you do not like or get on with the app you've chosen.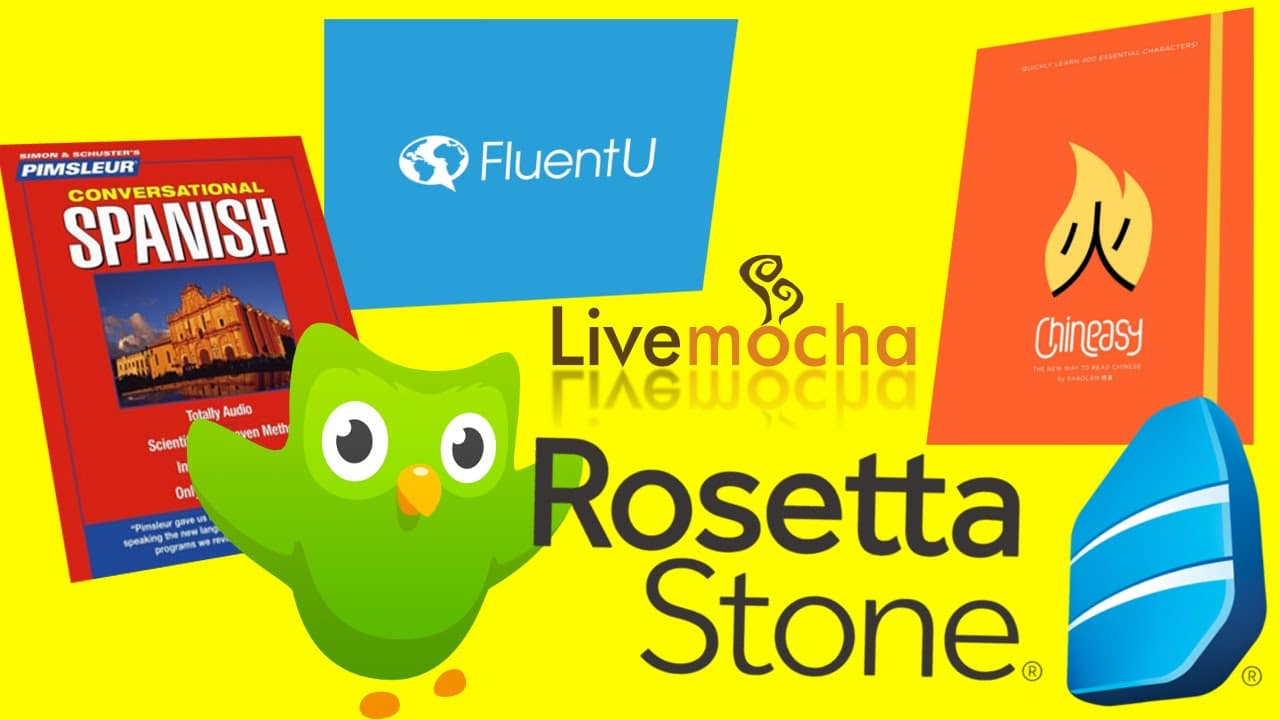 There are so many great programs that can teach languages no matter what your needs and budget are.
This article will also highlight some free software for improving your language.
The Best Free Language Learning App
Duolingo is without a doubt the best free language learning app. Duolingo is available as a web app and mobile application and works well whether you are new to learning languages or if have prior experience.
If you have already studied the language, you can take a level test to find the right place to start.
This is one of the best apps to use if you plan to practice a language in short sessions during your free time.
Duolingo also has some gratification, so you can set a goal, like trying to earn 30 points per day.
The more you achieve your study goals, the more bonus points you earn. You can spend points on small benefits and extras in the app. There is also a ranking so you can compare your progress with that of your friends or other users of the app.
Duolingo offers 30 languages other than English: you have the choice between Chinese, Czech, Danish, Dutch, Esperanto, Italian, Japanese, Korean, French, German, Greek, Hawaiian (in beta), Hebrew, Hindi, Hungarian (in beta version), Indonesian (in English).
Beta, Irish, Navajo (in beta), Norwegian, Polish, Portuguese (Brazilian), Romanian, Russian, Spanish, Swahili, Swedish, Turkish, Ukrainian, Vietnamese and Welsh. An Arabic course is also being developed. For more details click here.
The Best-Paid Language Learning App
Among the paid language learning apps, Rosetta Stone is hard to beat. It is reliable, accurate and complete with programs for 28 languages (except English).
Each lesson lasts about 30 minutes and, even if you do one lesson a day, there is enough content to keep you busy for months. Find out more here.
Rosetta Stone tracks your progress as you complete your exercises, and repeats important points.
It integrates reading, writing, speaking and listening. You can pay more to add private or group e-tutoring sessions via a video call.
The Best Program With A Virtual Teacher
But if you wish is to see a teacher and have a language explained through a video, Fluenz is a great option.
Fluenz uses video lessons to present the material and follows it with more standard interactive exercises to practice what has been learnt.
There are seven language courses on Fluenz: German, Latin American Spanish, Chinese (Mandarin with pinyin writing),French, Italian, Portuguese (Brazilian), and European Spanish. You can visit their website or Amazon.
If you want to brush up what you have been learning, Yabla is the perfect language App you can use. Yabla offers 6 different languages: English, Chinese, French, Spanish, German and Italian.
If you love Audio and Podcast, Pimsleur is the good option
Mango Languages App is the option if you want to learn obscure languages
In conclusion, the software listed above will help you understand the languages you want to learn but the best step you should take after learning from the software is advance your studies and get certified.
If you planning to spend your next holiday in Italy, we would recommend an Italian course.
Living Language Italian, Complete Edition: Beginner through advanced course, including 3 course books, 9 audio CD's, and free online learning Audio CD – Abridged, Audiobook, Box set. For more detail see h​​ere.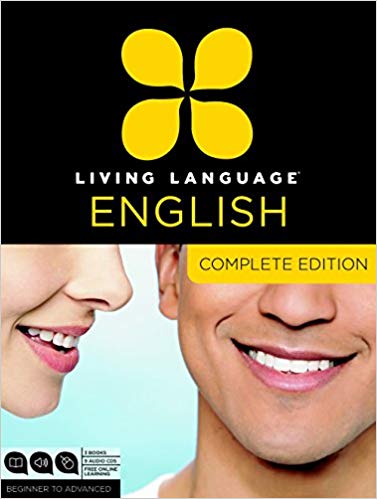 To see Buckingham Palace, Tower Bridge and Big Ben and be able to communicate freely you can improve your English with an excellent Living Language English, Complete Edition (Living Language Complete Courses) Paperback – 11. Here you can find more details about this edition.
For the lovers of Chanel Perfume, Eifel Tower and French Riviera we have also something to offer. Improve your French and surprise local people with your French knowledge. 
Learn French with Paul Noble – Complete Course: French made easy with your bestselling personal language coach Audio CD – Audio-book, CD. Join Here
After getting certified, you can add the certification to your CV or resume and work on www.translatorhunt.com for as long as you wish!
Also if you are looking for a professional translator you can visit our website for more details.